[ad_1]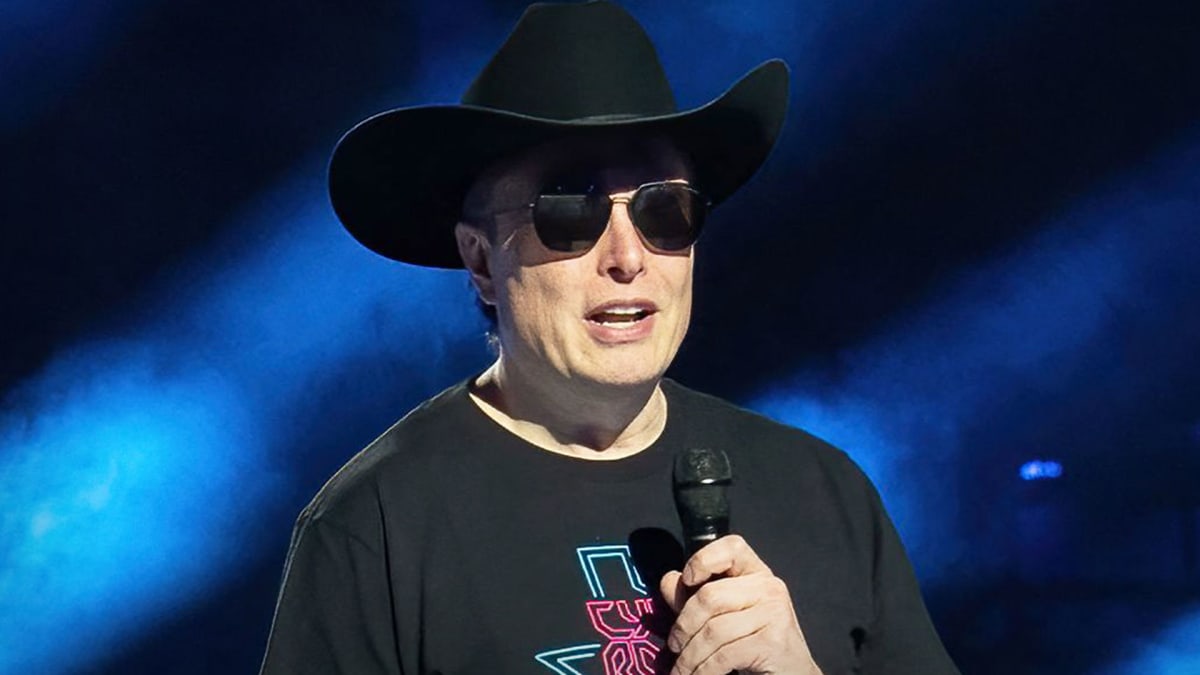 Shares of Tesla declined for a second consecutive day after investors were disappointed by the lack of details from investor day.
Investors punished Tesla (TSLA) – Get Free Report for a second day as vague remarks from CEO Elon Musk disappointed shareholders who wanted details about new models and its Cybertruck.
Tesla shares sunk by 5.85%, closing at $190.90 a share. Shares of Tesla declined by as much as 6.5% on Thursday after falling more than 5.5.% in after-hours trading following the close of trading on March 1.
DONT MISS: Tesla Master Plan Draws Disappointed Reviews on Twitter
Investors and owners of Tesla appeared disappointed with the company's "master plan" discussing the future of electric vehicles and a sustainable energy economy.
The long-awaited annual investor day on March 1 revealed few details about new models, when the Cybertruck would be produced and if Tesla is moving forward with a cheaper $25,000 model.
Investor Day Stock Declines
Tesla shareholders often react to the news that Musk reveals at its quarterly or annual meetings.
Tesla's stock rebounded by 76.6% year-to-date after falling to close at $123.18 on Dec 30.
The day after the EV company's Artificial Intelligence Day on Sept. 30, 2022, that included a prototype of Optimus, its humanoid robot, some shareholders fled and the stock fell by 8.6%. During Wednesday's presentation, Musk speculated that Optimus will ultimately be more valuable than the company's car business..
The technical information given at AI Day did not reveal any revenue projections or other details that investors typically respond to during company meetings. It was an update on its Tesla Bot that was revealed in 2021.
Shares of the company also fell in September 2020 when Tesla hosted a battery technology day. The stock fell by 10.3% even though the company discussed manufacturing lower-cost batteries for electric vehicles. Prior to the event, shares had risen nearly 30%.
In November 2019, the company finally revealed a potential new vehicle, its Cybertruck, but investors were wary of its simple design. Some questioned whether the new truck could compete with other electric-powered pickup truck manufacturers such as Ford's F-150 Lightning and win over long-time fans of more trucks with a more traditional appearance.
There has been an exception — Tesla's stock increased after one event recently, although the rise was only 1%. Investors had a lukewarm response to the Aug. 19, 2021 inaugural Artificial Intelligence Day. Instead of revealing an actual robot, the company had a person wearing a robot suit dancing on the stage. (Videos shown during Wednesday's presentation showed the robots moving independently and performing simple tasks in a Tesla factory. Increased use of AI driven robots is one of the ways the company plans to cut production costs in the future.
Some analysts were not impressed with Tesla's "master plan" to use its platform to lower costs for the electric vehicle manufacturer by 50%, but details were not provided at its investor day held at its headquarters in Austin, Texas.
In response, Musk tweeted, "Detailed whitepaper with calculations & assumptions to be released by Tesla shortly."
Bernstein senior analyst Toni Sacconaghi has a price target of $150 a share with an underperform rating, concerned that the electric vehicle manufacturer cannot sell enough cars despite its discounts since it is not launching any new vehicles.
"We believe that in the near-to medium term, Tesla is unlikely to ramp up new models fast enough to meet volume expectations of 2.4M in 2024, especially since the next-gen platform appears to still be in the design phase," he wrote in March 2 research note.
Tesla had slashed prices by up to 20% for some of its models so that buyers could qualify for the $7,500 federal tax credit, but the discouunts only "underscore the highly competitive nature of the auto market, where sustained high margins and high volume is unprecedented, and which we believe is necessary to justify Tesla's premium valuation."
The four-hour long meeting did not provide details on when when its Cybertruck would be delivered and if Tesla is moving forward with a cheaper $25,000 model.
The meeting was "somewhat disjointed and fairly technical" and despite presentations from numerous executives it was merely "a message of hope for widespread electrification than a roadmap for Tesla," Sacconaghi wrote.
Tesla's meeting with shareholders, car owners, analsysts and the media lacked crucial information on prices and what models of vehicles would be produced from the new lower cost platform.
"Tesla provided no incremental information (pricing, offering and timing) on its forthcoming low-cost vehicle/platform," he said.
The EV manufacturer can not produce a lower model by 2025, Sacconaghi added.
"We do not believe that Tesla can deliver a low cost offering in volume before 2025, and believe that Tesla will need to lower price in interim to hit its growth targets over the next two years," he said.
Tesla Bulls Keep Price Targets of $220 to $370
Morgan Stanley analyst, Adam Jonas, a Tesla bull, believest that Tesla's "audacious efforts on vertical integration are about to pay off."
Jonas, who maintains a price target of $220 a share, believes that other EV manufacturers will have a tough time competing with Tesla.
"We leave the investor day at Giga Austin asking which of Tesla's competitors can keep up with the planned spending of upwards of $170bn for the build-out of their manufacturing base for EVs and stationary storage," he wrote.
The March 1 investor day should "increase" investor confidence, wrote Goldman Sachs analyst Mark Delaney.
"Tesla provided significant insights into how various teams are working to reduce cost, scale, and improve capabilities," he wrote. "We believe the company was able to showgood progress in areas such as casting, 4680 cells (such as with the dry coating of the electrodes), semiconductors/power electronics and software."
But Delaney acknowledged that investors sought more substanial news about Tesla's plans for the short-term such as when a "third generation vehicle could be shipping, and therefore the lack of clarity beyond the comment that they're working as fast as they can and it could be in the next couple of years is likely to be viewed as a disappointment to some."
Tesla has hinted at manufacturing a $25,000 model to attract more drivers into switching to purchasing an EV, but critics dislike the idea.
Wedbush analyst Dan Ives reacted positively to Tesla's investor day, stating that the company is beating its competitors.
"For investors its crystal clear just how far ahead Tesla is ahead of the rest of the auto industry when it comes to producing/scaling EVs with last night another display of the pure breadth and scale of Tesla globally," he tweeted. "This was a showcase event for Musk and the Tesla community."
Even though investors had sough more details about future models and sales projections, Ives is confident that Tesla can deliver a cheaper EV.
"The reality is the Street will and has always walked away from Tesla investor days 'wanting more'," he tweeted. "But in my opinion that's the Tesla/Musk DNA and seeing the forest through the trees yesterday presented all the ingredients in the recipe for a cheaper vehicle sub $30k likely by 25."
Gary Black, a Tesla bull, did not change his price target and maintains his prediction of $370 a share after the presentation.
"$TSLA is still our top position," he tweeted. "I didn't change my $370 PT. No change in our long term thinking about the stock."


[ad_2]

Source link