[ad_1]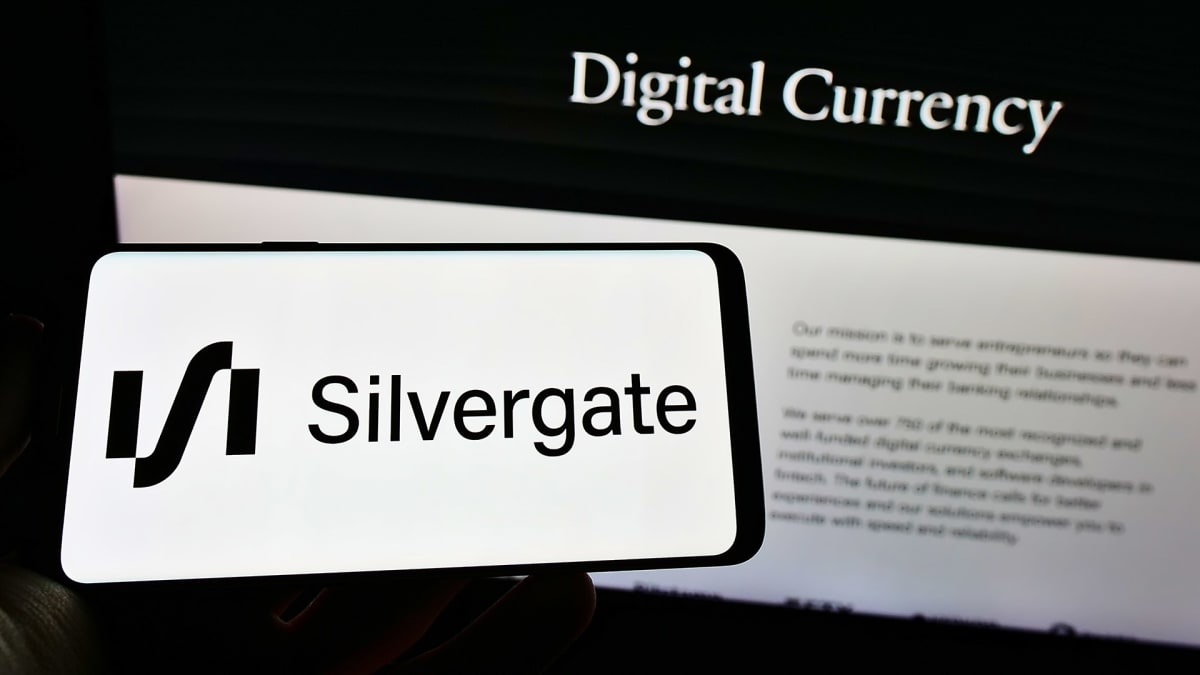 Silvergate has previously warned that its survival is not certain due to financial setbacks. Moody's Investors Service has downgraded its ratings.
This is additional bad news in the crypto sphere.
News that adds to a long cycle that continues to grow since last summer.
Silvergate Capital Corporation (SI) – Get Free Report, known as the crypto bank, is trying to survive.
The firm warned this week that it was uncertain whether it could continue to operate in the coming months.
In the meantime, it has decided to shut down its Silvergate Exchange Network (SEN), a platform used by institutional investors to move money to cryptocurrency exchanges on a 24/7 basis. It was a game changer for crypto investors, because it allowed around-the-clock fund transfers between investors and crypto exchanges.
SEN Is Closed
To buy cryptocurrencies, investors use fiat currencies like the dollar and then sell these tokens for dollars or other fiat currencies. Unlike traditional bank wires which can take days, SEN allowed immediate transfers. Silvergate's crypto customers used SEN to transact anytime, including nights and weekends. This original offer had thus attracted most of the major players in the crypto sphere to the bank.
But this service no longer exists.
"Effective immediately Silvergate Bank has made a risk-based decision to discontinue the Silvergate Exchange Network (SEN). All other deposit-related services remain operational," Silvergate said in a statement posted on its website on March 3.
The move was announced just two days after Silvergate warned that it was assessing its ability to continue operating as a "going concern", that it sold debt securities in January and February at a loss and that it expected to record further losses related to the other-than-temporary impairment on the securities portfolio.
These additional losses "could result in the company and the bank being less than well-capitalized," Silvergate warned.
Most worryingly, Silvergate suggested that its future might be at stake.
"The company is evaluating the impact that these subsequent events have on its ability to continue as a going concern for the twelve months following the issuance of its financial statements," the firm warned.
"The company is currently in the process of reevaluating its businesses and strategies in light of the business and regulatory challenges it currently faces."
'Significant Governance Deficiencies'
These warnings prompted most crypto firms to cut their ties with the bank.
Coinbase (COIN) – Get Free Report, Circle, Paxos, Crypto.com, Bitstamp, Cboe Digital Markets, Galaxy Digital and Gemini all said on March 2 that they would suspend automated clearing house, or ACH, transfers and other business operations with the bank. LedgerX, a crypto derivatives provider, was the first to cut ties with Silvergate.
Essentially, all these firms no longer accept payments through Silvergate and no longer use the bank to make payments.
Silvergate shares crashed nearly 58% on March 2, but managed to stabilize in the following session. It is unclear whether the sell-off will resume in the next trading sessions.
The warnings also prompted ratings agency Moody's Investors Service to downgrade the ratings of Silvergate Capital Corporation (Silvergate Capital) and its bank subsidiary Silvergate Bank.
Silvergate Capital's long-term issuer rating was downgraded to Ca from B3, Moody's said in a press release.
"The delay in being able to timely file its annual report, the asset and liability mismatch leading to higher-than-expected realized losses while selling investment securities, the potential for no longer being deemed well-capitalized, and rising legal and regulatory risks highlight significant governance deficiencies," the ratings agency said.
It added that the bank's inability to properly assess and respond to abruptly changing operating conditions for its specialized business model has increased "the institution's exposure to adverse developments."
[ad_2]

Source link