[ad_1]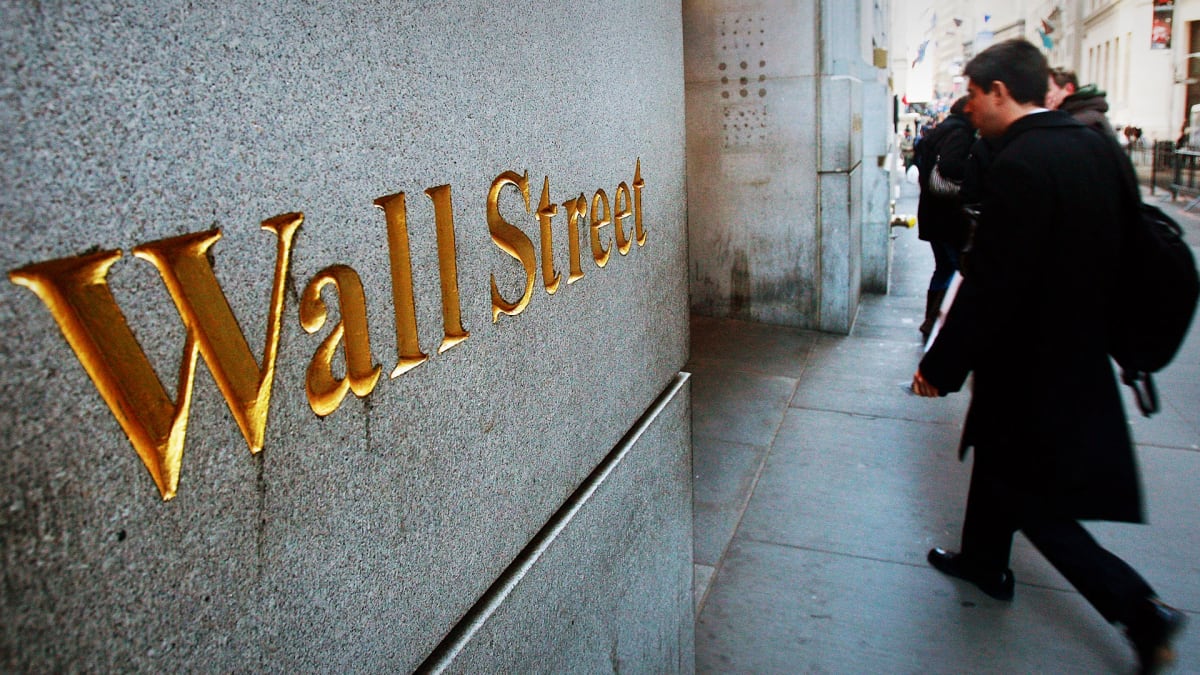 Stock futures edge higher with ISM data, inflation in focus; Costco slides after Q2 sales miss, 'big ticket' spending caution; Broadcom sees AI boost to chip sale after Q1 earnings beat; Nordstrom posts muted holiday sales, plans Canada business wind-down and Dell Technologies slumps as tepid outlook clouds Q4 earnings beat.
Five things you need to know before the market opens on Friday March 3:
1. — Stock Futures Edge Higher With ISM Data, Inflation In Focus
U.S. equity futures edged higher Friday, while Treasury bond yields and the dollar softened, as investors looked to a crucial reading of business activity for the month of February amid rooted concerns that faster inflation will trigger a more aggressive rate response from the Federal Reserve.
Stocks found at least some relief from that concern late Thursday, when Atlanta Fed President Raphael Bostic told reporters that while he still sees the need for higher near-term policy rates, he favors a "slow and steady" approach over the coming months.
"Going at a measured pace reduces the likelihood we overshoot," Bostic said, in comments that pared bets on a 50 basis point rate hike later this month in Washington and gave stocks a late-Thursday boost on Wall Street.
Friday's session, however, is likely to be defined by ISM surveys of business activity for February, with analyst tracking both the pace of economic growth and the rising level of input prices that feed into inflation readings.
Bond yields jumped sharply higher Thursday, taking the whole of the Treasury complex — from 1 month bills to 30-year bonds — north of 4%, following better-than-expected weekly jobless claims and a detailed update on so-called unit labor costs for U.S. companies over the three months ended in December. Those costs surged 3.2% and 6.5% for all of 2022, even as overall productivity rates were revised lower.
That suggests employers are paying workers more for less output, a worrying condition that could suggest further wage-and-price spirals that aren't offset by improving economic growth.
That was also evidenced in the so-called prices-paid index of the closely watched ISM manufacturing activity survey, published on Wednesday. The benchmark jumped six points last month to 51.3, even as the overall reading indicated a fifth consecutive month of contraction.
Benchmark 10-year note yields were marked at 4.011% in overnight trading, with 2-year paper easing from October 2008 highs to change hands at 4.861%, while the U.S. dollar index fell 0.31% against its global peers to 104.710.
Heading into the start of the trading day on Wall Street, futures contracts tied to the S&P 500 were indicating a 9 point opening bell gain ahead of the February ISM data at 10:00 am Eastern time.
Futures linked to the Dow Jones Industrial Average were indicating a 40 point advance while the rate-sensitive Nasdaq is looking at a 31 point gain.
In overseas markets, Europe's Stoxx 600 rose 0.6% in early Frankfurt trading while Britain's FTSE 100 was marked 0.16% higher in London.
Overnight in Asia, the region-wide MSCI ex-Japan index gained 0.8% following the strongest reading for private sector business activity in six months in February, while the Nikkei 225 ended 1.56% higher in Tokyo in a follow-on rally from last night's higher close on Wall Street.
2. — Costco Slides After Q2 Sales Miss, 'Big Ticket' Spending Caution
Costco Wholesale (COST) – Get Free Report shares moved firmly lower in pre-market trading after the bulk discount retailing giant posted a mixed set of second quarter earnings and cautioned on a pullback in big-ticket consumer spending.
Costco said diluted earnings for the three months ended on February 12, the company's fiscal first quarter, came in a $3.30 per share, up 13% from the same period last year and 9 cents shy of the Street consensus forecast. Group revenues, however, fell 6.5% and were modestly shy of analysts' estimates at $55.52 billion.
Comparable U.S. sales were up 5.7%, the biggest gain since June, while a pullback in gas prices kept average ticket size gains in check, rising only 1.9% from last year compared to the 7% to 8% growth rates recorded over the summer and early autumn months. Membership revenues were up 6.5% to $1.03 billion.
"We've seen some weakness in what I'll call big ticket discretionary items," CFO Richard Galanti told investors on a conference call late Thursday. "I'm not an economist, but I think it's a combination of the economy and concerns out there as well as particularly strong numbers that we enjoyed not only a year ago, but a year prior to that, with COVID, we, of course, benefited in big ways with those big ticket items"
Costco shares were marked 2.5% lower n pre-market trading to indicate an opening bell price of $473.50 each..
3. — Broadcom Sees AI Boost To Chip Sale After Q4 Earnings Beat
Broadcom (AVGO) – Get Free Report shares edged higher in pre-market trading after it posted better-than-expected first quarter earnings, and a solid near-term revenue outlook, as big tech groups scramble to purchase its AI-related chips.
Broadcom's adjusted earnings of $10.33 per share topped Street forecasts by around 22 cents, while revenues rose 16% to an analyst-beating $8.92 billion. Looking into the current quarter, Broadcom also said it sees revenues nudging modestly lower from the prior period to $8.7 billion, just ahead of Street forecasts.
"With generative AI and the urgency and excitement of it coming in that we are seeing today." CEO Hock Tan told investors on a conference call late Thursday. "We are seeing that increase very, very dramatically. And we're seeing urgency in our hyperscale customers coming to us to secure products."
Broadcom shares were marked 0.24% higher in pre-market trading to indicate an opening bell price of $600.10 each.
4. — Nordstrom Posts Muted Holiday Sales, Plans Canada Business Wind-Down
Nordstrom (JWN) – Get Free Report shares slipped lower in pre-market trading after the retailer posted weaker-than-expected fourth quarter sales and unveiled plans to wind-down and liquidate its business in Canada.
Nordstrom, a recent new investment for billionaire activist Ryan Cohen, posted a fourth quarter bottom line of 74 cents per share, firmly ahead of Street forecasts, but noted that overall sales fell 4.1% to $4.2 billion and said the trend would likely continue in the current financial year.
Nordstrom also said it would wind-down its Canada operations over the coming months, resulting in a charge of between $300 million to $350 million to its first quarter earnings while clipping around $400 million from its overall sales.
Despite our team's best efforts, including multiple initiatives to improve our outcomes, our Canadian business has not been profitable," said CEO Erik Nordstrom. "The impact from COVID drove further losses with no realistic path to sustainable profitability."
"As we enter 2023, we are ready to move forward," he added. "We have made difficult decisions to increase our focus on executing against our core business priorities."
Nordstrom shares were marked 2.2% lower in pre-market trading to indicate an opening bell price of $18.91 each.
5. — Dell Technologies Slumps As Tepid Outlook Clouds Q4 Earnings Beat
Dell Technologies (DELL) – Get Free Report shares slumped lower in pre-market trading after the computer and tech group issued a muted near-term profit forecast that offset stronger-than-expected fourth quarter earnings.
Dell posted an adjusted bottom line of $1.80 per share for the three months ending in December, topping Street forecasts by 16 cents, with revenues down 10.6% to $25.04 billion but still beating analysts' estimates.
Looking into the current quarter, however, Dell said revenues would likely fall between 17% and 21% from 2022 levels amid wanning PC demand and a pullback in corporate spending on servers, storage and network hardware. Earnings were forecast at around 80 cents per share, plus or minus 15 cents, compared to a Refinitiv estimate of $1.25.
The PC market remains challenged," co-CEO Chuck Witten told investors on a conference call late Thursday. "We are seeing increasing competitive pressure and elevated industry channel inventories, but we continue to maintain pricing discipline, execute our direct attach motion and focus on our relative performance in the most profitable segments of the PC market."
Dell shares were marked 3.7% lower in pre-market trading to indicate an opening bell price of $38.68 each.
[ad_2]

Source link