[ad_1]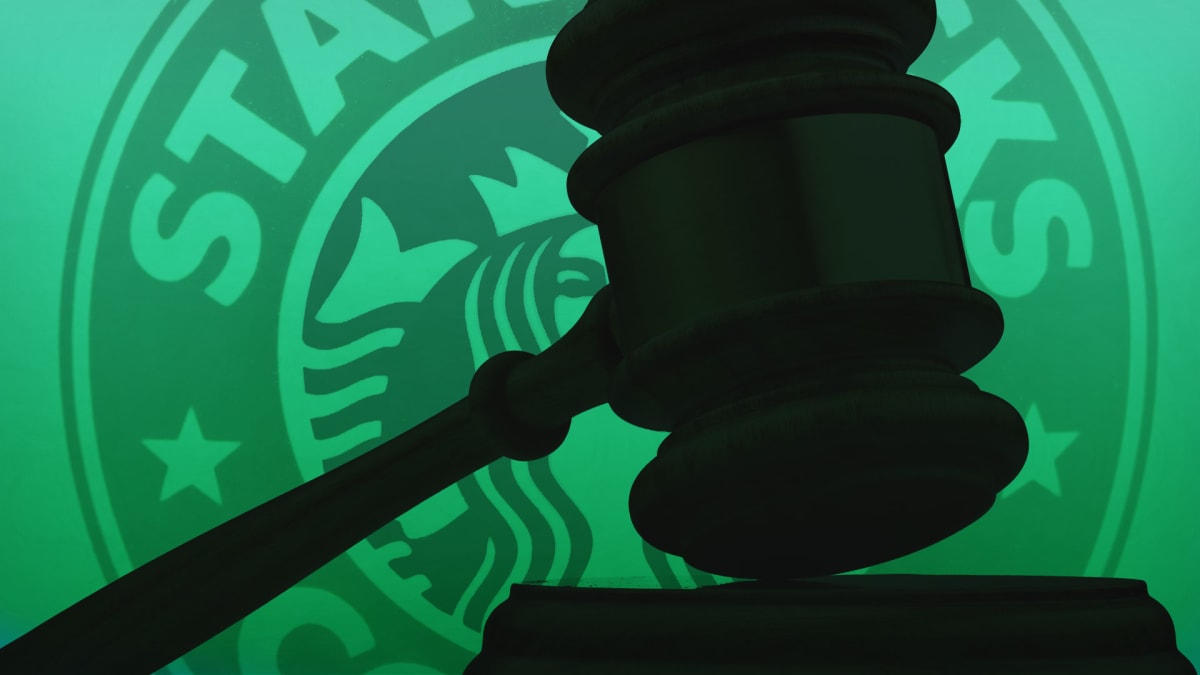 A judge says the coffee-making giant displayed 'egregious and widespread misconduct' in its dealings with employees looking to unionize stores in Buffalo, NY.
Michael Rosas did not mince words.
Rosas, an administrative law judge with the National Labor Relations Board, blasted Starbucks (SBUX) – Get Free Report in a March 1 ruling, saying the coffeehouse chain displayed "egregious and widespread misconduct" in its dealings with employees involved in efforts to unionize stores in Buffalo, NY.
DON'T MISS: Howard Schultz Scorches Starbucks For Major Changes: 'Shocked & Stunned
As a result, the company must reinstate and make whole a number of workers who were let go from locations in or around Buffalo, among other remedies, CNN reported.
Rosas said that Starbucks must also post a notice in its stores nationally that informs workers that they have the right to join a union, and laid out a list of what the company will refrain from doing, like surveilling workers or making other efforts to dissuade union activity.
Starbucks Says Ruling is 'Inappropriate'
Interim CEO Howard Schultz and another company leader must read the notice to employees, or be present at a meeting where the rights are read.
Starbucks said in a statement that "we believe the decision and the remedies ordered are inappropriate given the record in this matter and are considering all options to obtain further legal review."
"We maintain that actions taken at our Buffalo area stores were lawful and in alignment with established partner policies," the company said.
"The individuals cited in yesterday's decision were issued corrective action and/or separated following clear violations of policies outlined in our Partner Guide—not related to, or in retaliation for, any concerted activities, as the decision contends," Starbucks said.
The case includes 32 unfair labor charges made by Workers United against the company for its actions between August 2021 and July.2022 at 21 stores in the Buffalo area, including the first Starbucks location to unionize.
Meanwhile, U.S. Sen. Bernie Sanders of Vermont, who chairs the Senate Health, Education, Labor and Pensions Committee, said the committee will vote March 8 on whether to issue a subpoena for Schultz, who has strongly opposed unionizing efforts.
Nearly 290 company-owned Starbucks cafes in the U.S. have voted to unionize as of mid-February, according to the NLRB.
Sanders Looks to Subpoena CEO
"For nearly a year, I and many of my colleagues in the Senate have repeatedly asked Mr. Schultz to respect the constitutional right of workers at Starbucks to form a union and to stop violating federal labor laws," Sanders said in a statement. "Mr. Schultz has failed to respond to those requests."
Sanders said that Schultz "has denied meeting and document requests, skirted congressional oversight attempts, and refused to answer any of the serious questions we have asked."
"Unfortunately, Mr. Schultz has given us no choice, but to subpoena him," he said. "A multi-billion dollar corporation like Starbucks cannot continue to break federal labor law with impunity."
Earlier this month the NLRB ordered the coffee company to "cease and desist" what appeared to be a series of union-busting techniques incited against its staff at a Starbucks in Philadelphia and ordered the company to offer two terminated employees reinstatement that includes back pay.
For its part, Starbucks noted that an NLRB Hearing Officer concluded that there was misconduct on the part of local NLRB officials during a union representation election last year in Overland, Kan. that "cast doubt as to the fairness of the conduct of this election," and recommended that a new election should take place.
[ad_2]

Source link