[ad_1]

Most water-cooled desktops have a system that cools the CPU, and maybe the GPU if it's extra-fancy. But that wasn't good enough for one intrepid user on the /r/watercooling subreddit. They spent months on possibly the most elaborate water-cooled desktop ever, cooling what appears to be every single internal component and then some. It's all topped off with fluorescent cooling fluid and enough LEDs to make it shine like a Terminator in an EDM rave.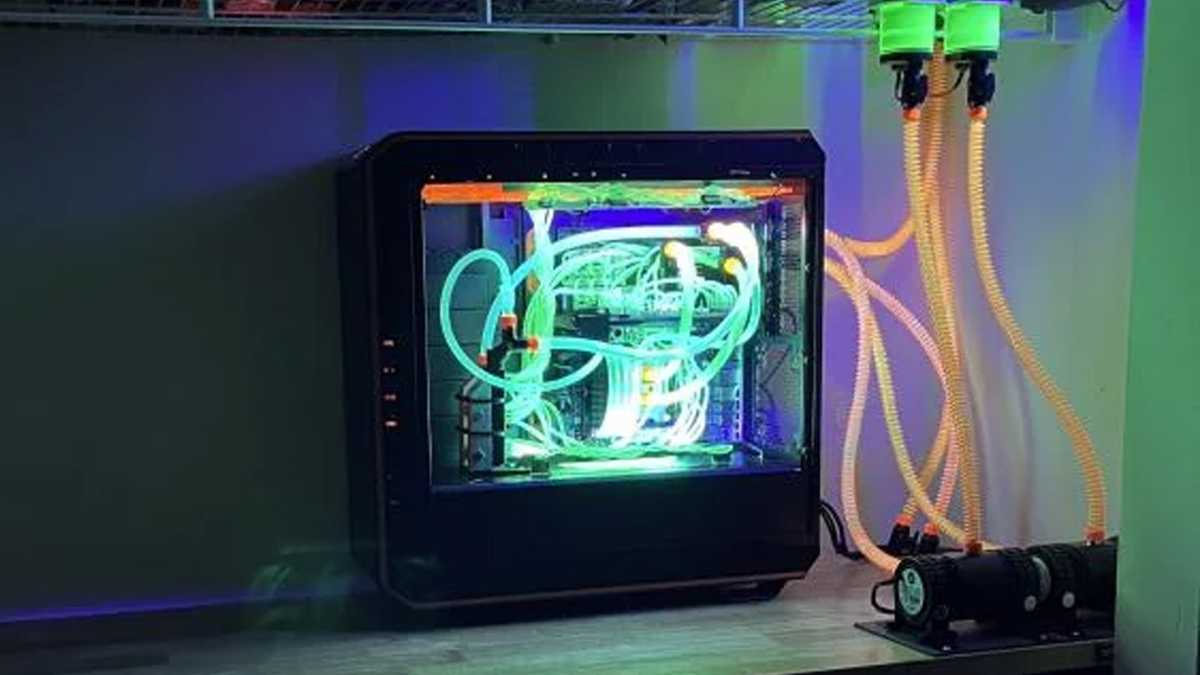 Reddit user psychoOC
According to user psychoOC (appropriate, and spotted by PCGamer), the desktop project uses a total of 69 individual water blocks, six 360mm and one 240mm radiators mounted externally to the computer desk, six coolant pumps operating at 100 percent capacity, two full gallons of coolant connected to massive reservoirs, and over 100 feet of tubing. The system uses two loops: four radiators for the CPU (Ryzen 7 7700X) and GPU (Radeon RX 7900 XTX), two others for cooling various portions of the motherboard, RAM, and lighting. Oh, and there are four vintage orange fans from 2004, of which the builder is especially proud.
Reddit user psychoOC
And what did all that work accomplish? According to the poster, the system runs at just 26 degrees Celsius under load (78.8 Fahrenheit, just a few degrees over room temp). For the sake of comparison, a normal load temperature for the GPU can go over 100 degrees Celsius. There's only one word that can properly describe the setup: nice.
[ad_2]

Source link