[ad_1]

Every product reflects the era it's born into, and Windows 8 was no exception. Launched a year and a half after Apple's iPad, the successor to Windows 7 was designed to combat the so-called end of the PC.
Part of the fight involved getting Windows 8 on tablets, not just larger laptop-like slates such as the Microsoft Surface. For a handful of years, lightweight eight-inch Windows tablets were a thing. Maybe not ubiquitous, but common enough, and with more powerful hardware than much of their competition (and a higher price tag to match). The initiative stretched into the first part of the Windows 10 era—then abruptly burned out.
It was these ashes I found myself poking through during the first months of 2020. Most people hadn't wanted an eight-inch Windows tablet (thus their death), but I sure did. It was the perfect companion for minimalist travel. Watching Netflix shows or listening to Spotify offline? Check. Reading any and all books? Double check. Editing documents via a Bluetooth keyboard and mouse? Triple check.
Tech Advisor
But the killer feature (and the reason why an Android tablet or an iPad wouldn't suit): Browser tabs recognized as actual desktop tabs? CHECK. I'd experienced one too many trips where I'd left my laptop at home, assuming that I would actually unplug for a change, only to waste chunks of time trying to resolve an issue that a mobile app didn't cover—and a mobile browser covered poorly in desktop mode. Conversely, I'd also experienced many trips of lugging around my laptop and only using it once.
So I bought a used Dell Venue 8 Pro 5855 from an eBay seller. With 64GB storage and 4GB memory, it would hold up during the light use I had planned. And by my calculations, the tablet plus a folding Bluetooth keyboard and a freebie stylus added just a pound to my bag—and took far less space.
I was stoked for my coming travel plans. But you know where the story goes next: The pandemic steamrolled right over all of us.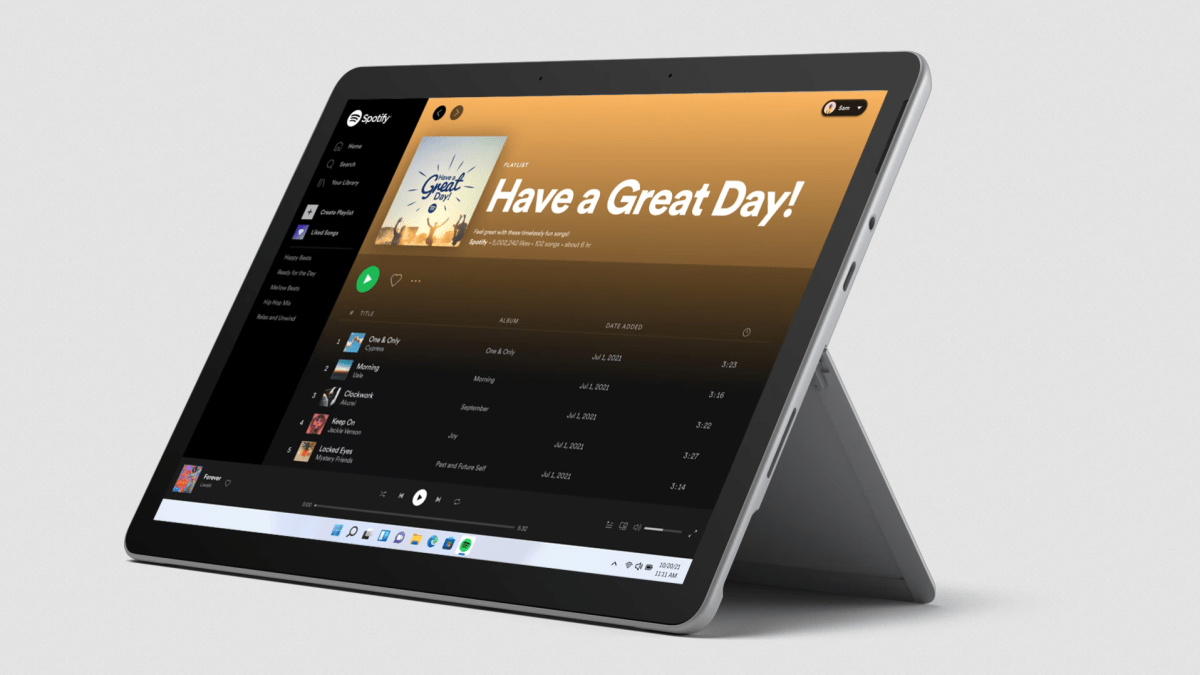 Microsoft
Now it's 2023. My Venue 8 Pro's Cherry Trail chip is long in the tooth. But there's nothing to replace it. The smallest screens for Windows slates start at 10 inches. The same applies to Chromebooks, which would work as a fine alternative for my purposes. I even bought a Chromebook tablet out of curiosity—a Lenovo 10e that dropped to $90 during Black Friday 2021. But at two pounds with its folio, I'd just pack my Windows laptop of equivalent weight, given the latter's built-in keyboard. It's also not currently possible to flash ChromeOS Flex on Android tablets.
I'm stuck. And eventually, I'll have to move the Venue 8 Pro off of Windows, either to ChromeOS Flex without official support or to Linux. (The touchscreen support will likely be wonky, though.) It's a sad thought that I won't be able to instead find a replacement with more modern hardware. But outside of Zac Bowden over at Windows Central, I'm the only person I know still pining for a modern 8-inch tablet. 
Actually, no. I'm pretty sure Zac's since moved on. I am #foreveralone.
[ad_2]

Source link