[ad_1]

It's exciting as a Mac user to live in a time when you can purchase an M2 Mac mini at the starting price of $599 that's vastly faster than nearly any computer you might have previously owned except certain higher-end M1 Macs. But the problem isn't the base price. It might seem reasonable to leap from 8GB to 16GB of RAM for an extra $200. But if you want to jump from the baseline 256GB SSD–inadequate for 2023…or even 2018–you can pay a bundle.
Apple charges $200, $400, and $800 to shift upwards to 512GB, 1TB, and 2TB, respectively. While those are even increments, they're far above the prices paid in the marketplace. There's no way to crack up an M-series Mac mini, Mac Studio, or iMac to add more memory or storage, so what you choose for RAM is what you're stuck with. But is that the case with an SSD?
Many Mac mini users could do well enough with a 256GB or 512GB SSD and invest their extra money in an external Thunderbolt 3 or 4 drive enclosure with an NVMe SSD drive. With either Thunderbolt 3 or 4, a mid-range NVMe SSD can perform within the 40Gbps constraints of those Thunderbolt versions.
Most of Apple's Macs use chips in their SSDds that offer roughly 3 to 6GBps of throughput–Apple claims the Mac Studio can even hit 7.4GBps in some configurations. Mid-range NVMe SSDs can hit about 3GBps, matching that lower-end performance. You can buy a faster NVMe, but Thunderbolt 4 will throttle performance to around 4GBps or so.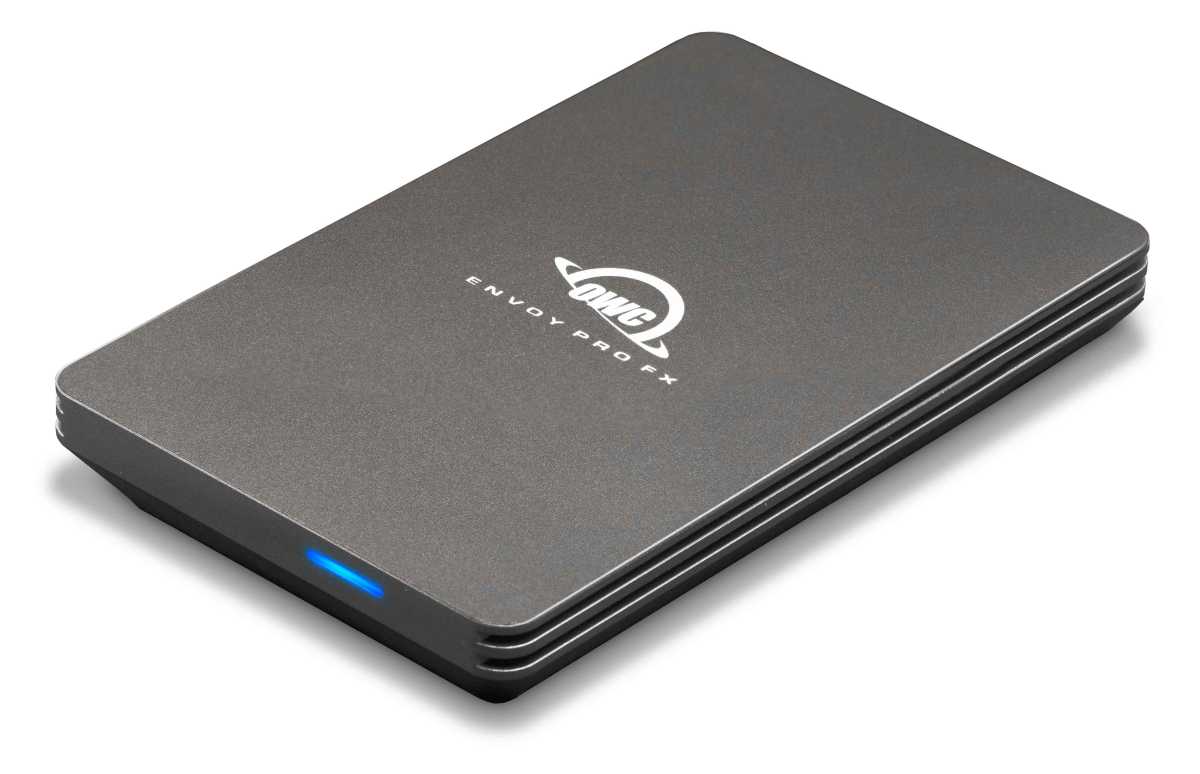 (Drive speeds are usually measured in bytes per second, or Bps or B/s, instead of like network and connection throughput, which is bits per second, or bps or b/s. Thunderbolt 3 and 4 offer 40Gbps of throughput in each direction simultaneously, which, after overhead and data reserved for video, is about 4GBps.)
It's worth calling out the 2023 M2 Mac mini's 256GB configuration, too: Apple used a single SSD chip, halving performance to closer to 1.5GBps compared to the 512GB model and other similar Macs. Thus an external 3GBps NVMe will give you better results.
A 2TB, 2.8GBps NVMe Thunderbolt 4/USB4 compatible drive from Other World Computing costs $369–less than half of Apple's upgrade fee for a 256GB Mac mini, double the throughput, and you get the 256GB drive in the Mac mini to boot. (Literally: you could boot off it.)
I can speak from experience, using an external 1TB Thunderbolt drive with an NVMe SSD as my Mac startup volume. I could have opted to use the internal 256GB SSD on my M1 Mac mini and located the Photos Library and other storage folders and libraries on the external drive. But I opted to keep everything in one place. (I did eventually have to add an external SSD to hold my Photos Library, however.)
This Mac 911 article is in response to a question submitted by Online News 72h reader Greg.
Ask Mac 911
We've compiled a list of the questions we get asked most frequently, along with answers and links to columns: read our super FAQ to see if your question is covered. If not, we're always looking for new problems to solve! Email yours to mac911@macworld.com, including screen captures as appropriate and whether you want your full name used. Not every question will be answered, we don't reply to email, and we cannot provide direct troubleshooting advice.
[ad_2]

Source link