[ad_1]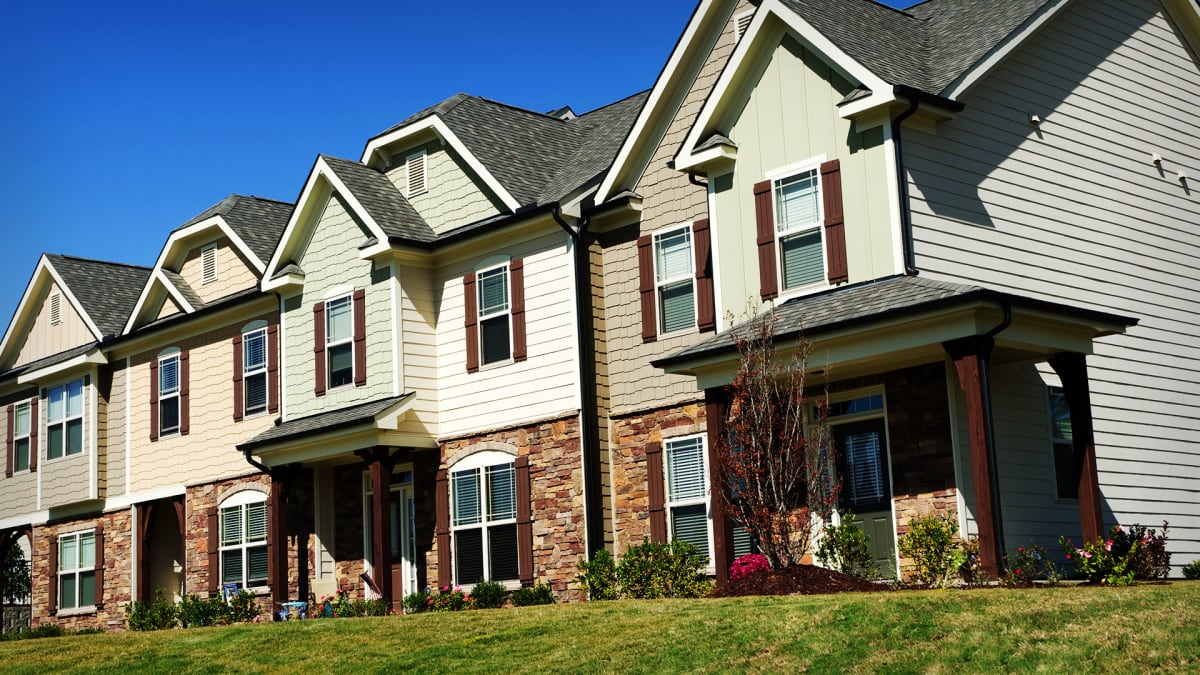 The 30-year fixed mortgage rate rose to an average of 6.65% in the week ended Thursday, from 6.5% last week.
While the housing market recently has shown a few signs of life, most indicators point to continued weakness.
That includes the 30-year-fixed mortgage rate, which rose to an average of 6.65% in the week ended Thursday from 6.5% a week earlier and 3.76% a year earlier, according to Freddie Mac. The weekly increase was the fourth in a row.
Don't Miss: Fed Inflation Fight Complicated by Strong Job Market, Bond-Yield Surge
The latest rate means monthly payments of $2,383 for a $400,000 home with an $80,000 down payment, excluding taxes, insurance, and other add-ons.
"As we started the year, the 30-year fixed-rate mortgage decreased with expectations of lower economic growth, inflation and a loosening of monetary policy," said Sam Khater, Freddie Mac's chief economist.
"However, given sustained economic growth and continued inflation, mortgage rates boomeranged and are inching up toward 7%,"he said.
The economic growth and inflation have raised economists' expectations for interest-rate hikes by the Federal Reserve.
Falling Affordability
"Lower mortgage rates back in January brought buyers back into the market," Khater said. "Now that rates are moving up, affordability is hindered, making it difficult for potential buyers to act."
That's particularly true of repeat buyers with existing mortgages that carry interest rates less than half current rates, he said.
On the plus side, pending home sales soared 8.1% in January from December, the second straight monthly increase, though they were down 24.1% from a year earlier, according to the National Association of Realtors.
But experts don't expect the monthly trend to last, as it stemmed largely from the decline in mortgage rates that has now reversed.
Mild weather also likely boosted housing demand earlier in the year, says Bill Adams, chief economist for Comerica Bank of Dallas.
Sliding Sales, Sliding Prices
But "2023 will likely see a big drop in new and existing home sales, as high interest rates and high house prices sideline many would-be homebuyers," he said. "The sector will still be a substantial headwind to the economy this year."
As for home prices, the median existing-home price slipped 2% in January, to $359,000 from $366,900 in December, according to NAR. Of course, the latest price was still up 1.3% from January 2022. The price peaked at a record $413,800 in June.
That trend probably will last for a while, many experts say. "House prices will likely continue to fall through the end of the year, but the correction will be milder and shorter-lived than the housing downturn that contributed to the Great Recession [of 2007-09]," Adams said.
That's good news if you're looking to buy a house. You should be able to wait and get a better deal. If you're paying astronomical rent, of course, the equation is a bit trickier as to when you want to buy.
All you can do is look at the numbers and rely on your gut. It's hard to know for sure how long you should keep renting.
[ad_2]

Source link