[ad_1]

We've had two very big developments since last week — two hotter-than-expected inflation reports…and the S&P 500's (SPY) reaction to them says a lot about where we are right now in terms of the ongoing bull/bear tug-o-war game. Keep reading to find out what it's saying….
(Please enjoy this updated version of my weekly commentary originally published February 16th, 2023 in the POWR Stocks Under $10 newsletter).
Market Commentary
On Tuesday, we got the latest monthly Consumer Price Index (CPI) report from the Bureau of Labor Statistics.
The report showed prices rose 0.5% month to month and are up 6.4% in the past year. Both of those numbers were higher than most economists expected.
After investors spent 2022 buying and panic selling on inflation-related data, it seemed like a sure thing that we'd get massive selling… on both days, but Tuesday ended up flat (with the Nasdaq index actually up), and all three major indices have almost fully recovered their losses from this morning.
Then, this morning, we got the January Producer Price Index (PPI) report. Again, PPI showed prices increasing (at a rate of 0.7% month over month), which was faster than the 0.4% rate economists predicted.
It looked like we were going to get a repeat of Tuesday, with stocks falling on the news and then recovering their losses before the close.
And then, in the last hour of trading, the market tumbled again. In the end, the S&P 500 (SPY) closed down 1.4%. The Nasdaq closed down 1.8%.
So, what's the deal?
It felt like Tuesday's results were already somewhat baked into market prices. In fact, on Tuesday, I wrote…
We all know by this point that inflation is not going to simply drop in a straight line over the next few months, but inflation is still down significantly from its peak. Investors appear to have come around to the idea that the Fed probably won't lower interest rates in 2023 — something Fed Chair Jerome Powell has been saying for months.
And even so, investors haven't sold off all their holdings in a panic.
In other words, the bulls are winning this round of tug-o-war, and investors are "risk on," buying up stocks that were previously deemed "too volatile" and "poor investments for a high-rate environment."
But things were a bit different today… and that's because we had the addition of two Fed officials saying they had considered the possibility of 50-bps hikes. That, plus a second hot inflation reading, seemed to put a chill on all the buying.
Now, even with the end-of-day selling, the S&P 500 is still sitting around 4,100, which is our important support/resistance level.
The index's ability to stay above this land could potentially mean the bull rally is still on. If it falls below, then we could see a significant dip lower.
Because the market reversed so suddenly at the end of the day, it's hard to know what the market sentiment will be going forward. I'm looking forward to see what tomorrow brings.
Conclusion
This could be a hard round for the bulls to win, but if they do, it could be the start of a strong leg higher.
And if the bears come out ahead, we're still protecting ourselves with sell trade triggers and by taking our gains while they're still quite profitable.
What To Do Next?
If you'd like to see more top stocks under $10, then you should check out our free special report:
What gives these stocks the right stuff to become big winners, even in this brutal stock market?
First, because they are all low priced companies with the most upside potential in today's volatile markets.
But even more important, is that they are all top Buy rated stocks according to our coveted POWR Ratings system and they excel in key areas of growth, sentiment and momentum.
Click below now to see these 3 exciting stocks which could double or more in the year ahead.
All the Best!


Meredith Margrave
Chief Growth Strategist, StockNews
Editor, POWR Stocks Under $10 Newsletter
---
SPY shares closed at $407.26 on Friday, down $-1.02 (-0.25%). Year-to-date, SPY has gained 6.49%, versus a % rise in the benchmark S&P 500 index during the same period.
---
About the Author: Meredith Margrave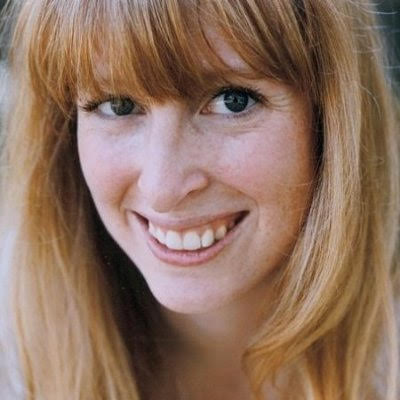 Meredith Margrave has been a noted financial expert and market commentator for the past two decades. She is currently the Editor of the POWR Growth and POWR Stocks Under $10 newsletters. Learn more about Meredith's background, along with links to her most recent articles.
The post Bulls Vs. Bears Tug of War appeared first on StockNews.com


[ad_2]

Source link