[ad_1]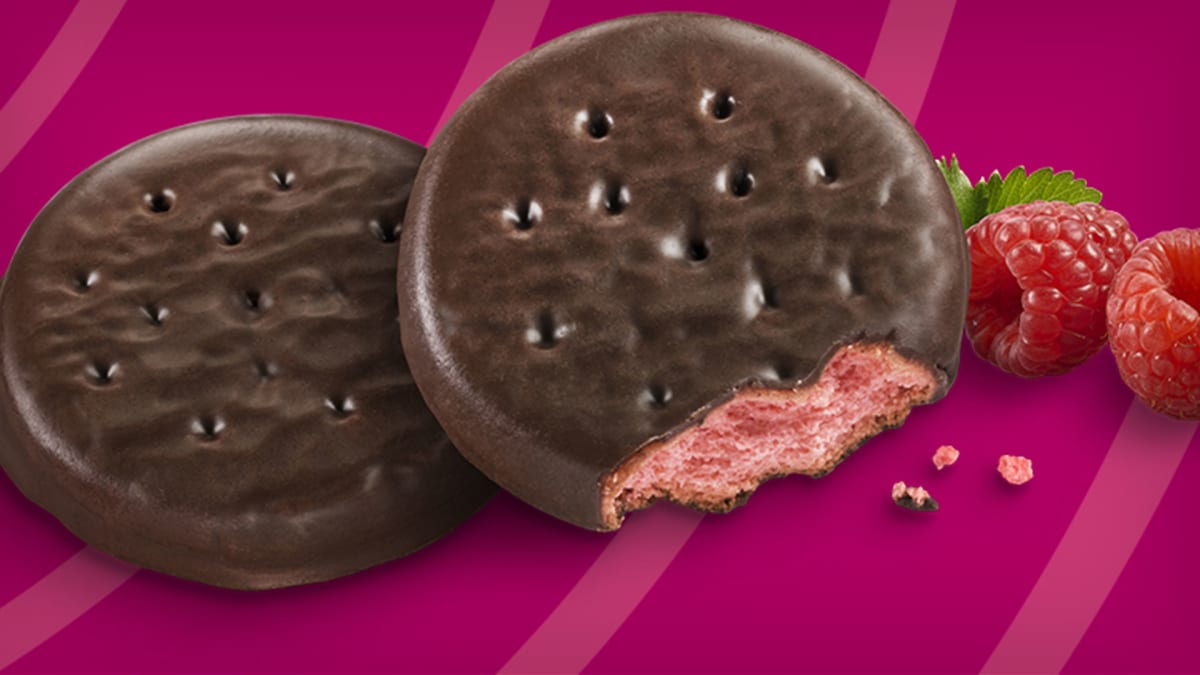 An online auction for a box of Girl Scouts cookies is currently taking place on eBay.
Girl Scouts cookies were many women's first foray into business and entrepreneurship.
On its website, the youth organization calls its annual season of door-to-door cookie sales the "largest girl-run business in the world" and names the goal as helping young women "learn business and financial skills."
DON'T MISS: Ford Makes a Major EV Announcement
The practice that is now firmly ingrained in American culture dates back to 1917 when a group of Girl Scouts struggling to raise many for troop activities first got the idea to bake and sell some cookies.
But while most adults in the US. have long ago sampled classic flavors such as Thin Mints and Tagalongs (a peanut butter cookie coated with chocolate), Girl Scouts also releases one limited-edition flavor each year.
Raspberry Rally, which the Girl Scouts describe as a "thin, crispy cookie infused with raspberry flavor and dipped in chocolaty coating," is the flavor of 2023. It was introduced last summer but went viral this week after catching the attention of some online influencers.
They're Asking How Much For A Box Of Girl Scout Cookies?
The online-only flavor sold out in hours in many locations and, not long after that, started popping up on eBay (EBAY) – Get Free Report — one listing asks for $79.99 for a box that costs $5 directly through the Girl Scouts. An online auction for a box with five packages is currently ongoing, with the highest bid now at $97.01.
READ MORE: Here Are the Designer Items That Resell the Best
While cut-throat competition and profiteering off of scarcity are also business lessons that need learning, Girl Scouts derided the practice by saying it pulls profits away from the girls working for the greater good of the organization.
"When cookies are purchased through a third-party seller, Girl Scout troops are deprived of proceeds that fund critical programming throughout the year," the organization told CNN. "Girl Scouts of the USA, your local Girl Scout council, and our licensed cookie bakers cannot guarantee the freshness or integrity of cookies bought through unauthorized sites."
eBay representatives, in turn, said that they "strongly support the entrepreneurial spirit of hardworking local Girl Scout troops" but will not pull listings popping up because the mere fact of reselling is not a violation of its policies.
Do I Or Don't I Want To Support The Black Cookie Market?
Even before Raspberry Rally's popularity, a Girl Scouts cookie black market has long been around. Third-party sellers on Amazon (AMZN) – Get Free Report have been selling many popular flavors year-round with a markup — the same boxes cost $10 or more instead of $5.
Online, there is some debate about whether purchasing hawked cookies takes away from girls getting an early start in business or is just a lesson in the harsh rules of supply and demand and market economics.
"Why are Girl Scouts making those raspberry cookies so hard to get?" one person wrote on Twitter. "People are just going to resell them online for 5 times the price with none of that going to any troops."
But going "hard capitalism" on the Girl Scouts is also sure to earn one at least some side eyes given the organization's mission and emotional connection for many Americans. Last fall, MacKenzie Scott donated $84.5 million to the Girl Scouts as part of the giving spree she embarked on following her divorce from Amazon founder Jeff Bezos.


[ad_2]

Source link